Dog Grooming Services in Culver City, CA
You can trust that your pet will be in the best hands at Adopt & Shop pet grooming in Culver City, CA. Pamper your pet with grooming in a low-stress environment provided by our trained Los Angeles pet groomers. Let your pets live their best lives, and perhaps look more put together than the rest of us while doing so!
Don't forget about your pet's dental hygiene! Dental hygiene for pets is very important to their long-term health and cleanings should be performed regularly. Adopt & Shop offers preventative teeth brushing as an add-on service for grooming clients at both locations, with affordable non-anesthetic dental clinics also held at Adopt & Shop Culver City twice a month for more advanced needs.
Call Us or Send Us an Email for Availability or to Receive a Quote
Grooming Hours
Culver City:
Monday-Sunday 9am-5pm
Offered on a limited basis by appointment ONLY

Learn more about our services below.
Learn More About Cat and Kitten Grooming!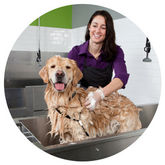 Cut & Style
Our trained stylists can cut & style your dog's coat according to your request. They'll also provide your pet with all the pampering included in the bath & brush service.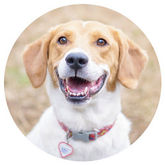 Bath & Brush
We know that bath time is not enjoyable to all dogs and we strive to accommodate and comfort your beloved pet during grooming sessions. This service includes an oxygen-infused bath, shampoo and conditioners, blow dry and 15 minute brush, nail trimming, ear cleaning, and anal gland expression.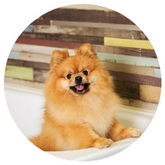 Sanitary Trim
For long haired doggies, sanitary hair cutting may be needed to cut long fur from around the bum.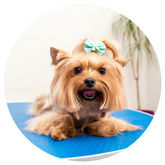 Face, Feet, Tail Trim - $20
Several pooches require a haircut around their face for safety and comfort. Our groomer will be able to help you identify the perfect style for your dog.
Feet Trim alone - $10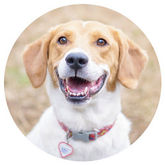 Teeth Brushing - $10
Protect against bad breath, tooth loss, and gum disease with regular teeth cleaning for a healthy smile.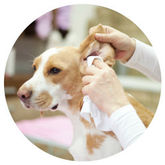 Ear Cleaning - $10
A dog's ears are delicate and vulnerable to infection, excessive wax build up, and ear mites. Cleaning your pet's ears reduces build-up to help prevent infections and reduce smell.
Ear Hair Removal is also offered for $8.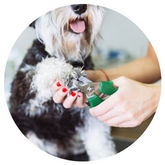 Nail Trim: Clip or Grind - $10
We cut nails to a safe length, just short of the toenail quick. Nail trimming prevents painful nail cracking or nails breaking. Recommended every 4-6 weeks.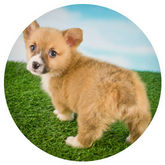 Anal Gland Expression - $12
Anal gland expression can help prevent symptoms connected with anal gland irritation. Over time, glands can become infected if liquids are not drained.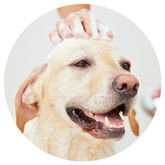 Special Shampoos and Conditioners - Call Us
Sometimes sensitive skin needs a softer touch. Ask your groomer for more information about hypoallergenic, whitening, oatmeal, or other options for your dog's coat.
Flea Bath $10-$15
De-shedding $15+*
A variety of de-shedding techniques used to remove a dog's undercoat.
*depending on size.
De-matting $10 per 15 minutes
A combination of techniques used to untangle matted fur prior to bathing.
What Culver City Customers are Saying
We love our customers from areas near Culver City, West LA, Palms, Marina Del Rey, Mar Vista, Playa Vista and Venice.
Come visit our pet supply store in Culver City, CA specializing in quality food, treats, and supplies for cats and dogs.