Fun Durable Style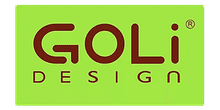 Michelson Found Animals Adopt & Shop is proud to carry Goli in Culver City, California. Goli Design LLC is a small product development, manufacturing and distribution company based in Portland, Oregon. Established in 2011, the company strives to work with those living in impoverished developing countries to provide alternative forms of income to villages. This is achieved through providing projects to those communities in order to produce socially responsible and environmentally friendly products through Fair Trade. This has become part of our mission: To work with people in developing countries, (especially women and families) and help them to improve their standard of living. So, by purchasing our products, you are indirectly helping the community we are working with.
Dogs Product
Dog Collars
Haight Ashberry Re-purposed Leashes
Haight Ashberry Re-purposed Reflective Leashes
Star Gazer Leashes
Cat Product
Cat Collars
Roli Balls
Nip-nap and Curly catnip toys
Smoki Balls for cat
Pom Pom cat balls
Whiskers Teaser
Catomic ball
Nip-naps Owli
Elly Mat
Sunburst & Chimey Heart
What Culver City Customers are Saying
We love our customers from areas near Culver City, West LA, Palms, Marina Del Rey, Mar Vista, Playa Vista and Venice.
Come visit our pet supply store in Culver City, CA specializing in quality food, treats, and supplies for cats and dogs.